Puppet Theatre Sampo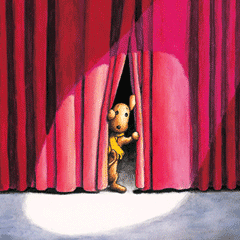 The Helsinki based Puppet Theatre Sampo was founded in 1977. Masterly use of different puppet theatre techniques combined with intensive musical presence are special characteristics of the Sampo theatrical art.
Note: update of the site coming soon > all information will be available in English in the near future!
An open living room at the center of the city
Sampo Puppet Theatre has established a Puppet Theatre Centre in Helsinki, giving Sampo the possibility to continuously develop its increasing performance, training and exhibition activities. The attractive and intimate premises are visited annually by over 20,000 spectators and persons being trained or interested in the field. Opening hours: Tue-Fri 9.30 am – 4.30 pm, in the evenings and on weekends one hour before performances. 
Performances
Every year, the theatre gives around 200 performances seen by a total of appr. 20, 000 spectators.
The Sampo Stage in Helsinki gives some 150 performances every year. Besides those, 100-150 tour performances are given every year covering all Finland. The theatre is also performing abroad, all around the world.
We have live music in every performance. We also have nonverbal productions in our repertoire:
LEONARDON LENTÄVÄT APINAT / LEONARDO´S FLYING MONKEYS / LEONARDO
Have you ever wanted to learn to fly? The inventor Leonardo has designed many interesting and special machines. Little monkeys are dreaming of flying – will the dream come true? Inspired by the innovations of Leonardo da Vinci, this performance follows on the footsteps of the variety marionette tradition. The performance has live music and lots of humor, and its visual image is magical, with ideas coming from steampunk. Nonverbal, for over 3 year old and adults.
LENNÄ LENNÄ LEPPÄKERTTU / FLY FLY LADYBUG 
A little ladybug is searching for its place in the big wide world. On its journey it makes new friends with hilarious creatures that live in the grass. The ladybug wants to learn to fly, but it is so difficult! Fly fly ladybug is a gentle and warm adventure that dives deep into the world of insects. This nonverbal performance is accompanied with versatile live music, and it is ideal for the little ones as a first theatre experience.
See the schedule at nukketeatterisampo.fi/ohjelmisto!
SAMPO International Puppet Theatre Festival 
Puppet Theatre Sampo organizes annually the International Puppet Theatre Festival SAMPO Festival in the end of August / beginning of September.
The festival program can be found at www.sampofestival.fi (also in english) and offeres performances for both children and adults, visual theatre and music as well as puppetry. Festival club in the evenings at Sampos Fairytale Café!
Follow our work and find out what is planned for upcoming festivals also on Facebook: @sampofestivaali!
Publications
Extensive publications of relevant literature is another part of the Sampo Puppet Theatre operations. Versatile puppet theatre material for preschool education professionals and puppet theatre enthusiasts has been published over the years.
Hand puppet and table puppet theatre material, instructions leaflets, books, CDs, DVDs, and more extensive publications have brought various forms of puppet theatre close to everyday life, giving an extensive summary of different fields of puppet theatre expression.
Puppet Theatre Courses & Work Shops
Special workshops, lectures and demonstrations on puppet theatre expression are organized by Sampo theatre every year. Puppet theatre courses and work shops are tailored to meet different needs.
Puppet theatre and music work shops are organized for teachers, nurses, various organizations and amateur theatre ensembles as well as for families and groups of children of different ages. Work shops for international audience are also available in English.
TV Programmes
As a result of the co-operation with the Finnish Broadcasting Company Yle TV1, an impressive number of quality puppet theatre programmes has been produced over the past years. These programmes have been also deposited in the Helsinki Museum of Theatrical Arts. In 2018-2019 a selection of Sampos music made for performances was filmed and broadcasted on Yle childrens program Pikku Kakkonen and online at Yle Areena.
Prizes & Nominations
Sampo Puppet Theatre has been awarded with several prizes and nominations for its artistic work and achievements for children culture.